RICK DENICOLA | VICE PRESIDENT OF OPERATIONS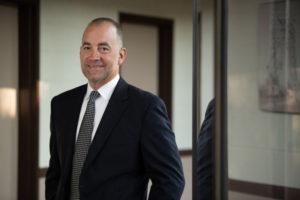 Rick joined J. Fletcher Creamer & Son, Inc. in 1991 following his graduation from the State University of New York.
He spent his first three years at Cream Ridge Construction as a foreman, then became superintendent where he primarily supervised paving and restoration for multiple utility companies.  When he transferred to J. Fletcher Creamer & Son, Inc. in 1994 as superintendent, he expanded his project management experience to utility, water main rehabilitation and heavy highway projects. His demonstrated ability to multi-task, along with his strong leadership skills, earned him a promotion to general superintendent in 2007. Rick has no set working hours. He is on call 24/7 and responds to all emergency work throughout New York and New Jersey and has supervised water main cleaning and lining projects throughout the United States. Rick was promoted to operations manager in 2014, where he oversaw all facets of utility and heavy construction projects. In 2018, Rick was promoted to vice president of operations where he leads the company's construction and fleet operations.
Rick has gained a solid reputation within the company, as well as with multiple clients, for consistently completing all of his managed projects on schedule and within budget. Rick is also a well-respected Creamer spokesperson when he interfaces with key company clients.
Rick has always recognized safety as a critical component in the construction industry, and a priority at Creamer. He has had extensive OSHA safety training including 10 Hour OSHA Construction Safety, 30 Hour OSHA Construction Safety, OSHA 40 Hour HazWoper, OSHA Competent Person Training and CPR.  He has also rounded out his training with the Tunneling Short Course at the Colorado School of Mines.
Rick plays an active role in many professional and community organizations, which includes his membership in the Bergen County 200 Club.
Rick has supervised several major utility and heavy highway construction projects, one of the most memorable being his supervision of the reconstruction of the Route 4 and Route 17 Interchange in Paramus, NJ, United Water New Rochelle NYDEP Shaft 22 Interconnection and the construction of the United Water Toms River Berkley Treatment Plant.
Rick graduated from the State University of New York with an Associate Degree in Civil Engineering Technology.
To learn more about working with our team, contact us today!