BRYAN J. SCHMALZ | BUSINESS MANAGER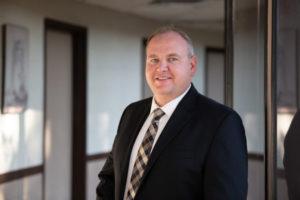 Bryan Schmalz is the business manager for both the Wall and Folsom New Jersey offices respectively.  The main lines of business for these locations involve utility, guide rail and signs as well as heavy civil work.
After interning with Creamer during college, Bryan graduated from Rutgers University with honors with a degree in civil engineering. Upon graduation, Bryan began his career as a project engineer. Over the years with a strong work ethic and great mentors to guide him along the way, Bryan worked his way up to superintendent in 2005 and again to a project manager in 2006. Bryan was most recently promoted to his current position as business manager in the fall of 2018. Bryan continues to work on developing the future leaders within the company to create an ever-growing business with limitless potential.
Bryan is a member of UTCA Young Professionals and has become more involved with the professional associations in the state pertaining to the construction industry as well as involvement with local recreation programs.
Bryan holds several professional certifications and trainings including, but not limited to: OSHA 40-Hour Hazmat Training, OSHA 8-Hour Hazmat Supervisor Training, OSHA 30-Hour Training, CPR, Concrete Construction Technology Course Lifetime Certification, Crosby Rigging Training, Explorer Training, and Drilled Shaft Management Training.
To learn more about working with our team, contact us today!