ANDREW PUK | BUSINESS MANAGER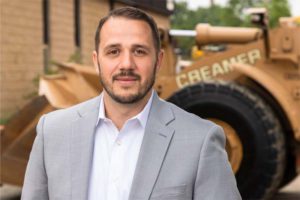 Andrew Puk currently serves as a Business Manager for J. Fletcher Creamer & Son, Inc for both the Wall and Folsom, New Jersey offices.  Mr. Puk has experience in multiple lines of business ranging from roads and bridges to underground utility installation.
Andrew has been with Creamer since 2011, when he started as a Project Engineer.  In 2015 he was named a Project Superintendent before being promoted to Project Manager in 2018. In 2022, Andrew was promoted to Senior Project Manager until moving into his current role of Business Manager.  As a Senior Project Manager, he was responsible for the oversight of $40 million per year in various underground utility and heavy construction projects throughout New Jersey.  
Andrew is a member of UTCA Young Professionals and has become more involved with the professional associations in the state pertaining to the construction industry.
To learn more about working with our team, contact us today!