Paul Corvino | General Superintendent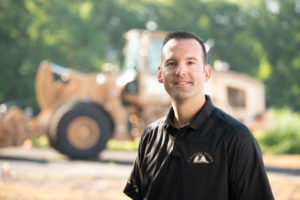 Paul is a general superintendent for J. Fletcher Creamer & Son, Inc. overseeing the New York State field operations. Based out of the Chestnut Ridge, New York office, he supervises the superintendents constructing various projects such as water and gas main/service installation and repair, pump stations and various site work projects.
Paul graduated from Roger Williams University in 2000 with a degree in Construction Management. The following month he began working at Creamer as a project engineer out of the Linden, New Jersey office. Only there for a short time, Paul moved into the field on many challenging projects. In 2004 he was promoted to superintendent and during his time as a project engineer and superintendent he has worked on several projects from utility, site, and heavy construction throughout New Jersey and New York with a host of the industry's top managers, superintendents and foreman. As Creamer began doing more work in the New York suburban counties, most of Paul's time was spent orchestrating the field crews and projects in this region and building relationships with clients. In 2017 Creamer opened the Chestnut Ridge, New York office with the plan of growing and streamlining New York work. Currently as the general superintendent, Paul works with a team of skilled managers, superintendents, project engineers and field crews and continues to focus on this work.
Paul holds several professional certifications and trainings including, but not limited to: 10-Hour OSHA, 30-Hour OSHA, 40-Hour OSHA HazWoper, OSHA Competent Person and CPR training, Tunneling Short Course at the Colorado School of Mines, and New York State DEC Erosion and Sediment Control Training.