Jason Newman | Business Manager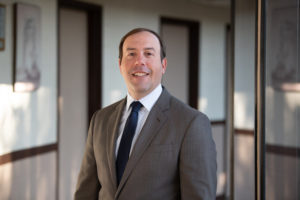 Jason Newman serves as business manager of J. Fletcher Creamer & Son, Inc., a nationally recognized contractor consistently ranked in the ENR Top 400 Contractors. In this capacity he is responsible for the execution of all projects constructed out of the Linden office.
Jason started with Creamer after graduating with a degree in Mechanical Engineering from Clemson University in 2002. Jason also holds an Executive Education degree from the University of St. Thomas. His hard work has propelled him through the company from project engineer, superintendent, project manager, and general superintendent before taking on the role of business manager. He is well versed in all aspects of Creamer's lines of business with a particular interest in pipe rehabilitation and trenchless technology.
Jason holds several professional certifications and trainings including, but not limited to: 10-Hour and 30-Hour OSHA Construction Safety, OSHA 40-Hour HazWoper, OSHA Competent Person Training and CPR, and various pipeline rehabilitation and trenchless technology training.