Anthony Izzo | General Superintendent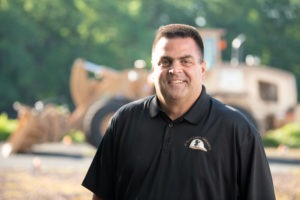 Anthony started with J. Fletcher Creamer & Son, Inc. in 1998 as a superintendent and quickly advanced to his present role. He brought with him a broad background of experience in the utility and heavy construction industry. Because of this, Anthony brings a unique perspective to understanding construction site logistics and contract field operations. He has extensive knowledge of all phases of heavy construction both in the public and private sectors in addition to utility work. Anthony is also known for his strong technical background and communication expertise. Anthony skillfully coordinates Creamer crews, the various trades and its subcontractors in New Jersey, New York, Pennsylvania and Delaware.
Anthony worked on and supervised such visible projects as: Port Authority Lincoln and Holland Tunnel ITS/Security project post 911, George Washington Bridge ITS, NJMC Keegan Landfill Slurry Wall and Piping Project. He also supervised the volunteer trades involved with the New Jersey Vietnam Veterans' Memorial Huey Helicopter Plaza.
He has been responsible for oversight of projects in the heavy highway and utility markets for major clients including PSE&G, Atlantic City Electric, NJAW, Suez NJ, SJTA, NJTA and Garden State Parkway, NJMC, NJDOT, DELDOT, PENNDOT, CCMUA, JCPL, and Port Authority of New York and New Jersey.
Anthony finds time to make contributions to civic and volunteer organizations within his community. He is a past board member of the Freehold Soccer League.