Al Oliveira | General Superintendent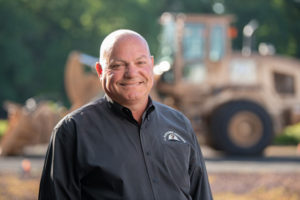 As a construction general superintendent with J. Fletcher Creamer & Son, Inc., Al works closely with superintendents, project managers, safety department and maintains contact with all field personnel.
Al has been with Creamer for over 21 years. He started as a foreman and worked his way to his current position as general superintendent. He has supervised many projects with PSE&G/JCP&L Substations, manhole and conduit, NJ Turnpike Authority, D.O.T. guiderail and solar projects to name a few.
Al holds several professional certifications and trainings including, but not limited to: 30-Hour OSHA Construction Safety, HAZWOPER 40-Hour, FMI Field Leader Institute, 7 Habits of Highly Effective People, Gettysburg Leadership Certificate, Reasonable Suspicion, Load Securement, Process Safety Management, PSE&G BUD Awareness, Rigging, Substation Awareness, Trenching and Shoring, Slide Rail, Traffic Control, Silica Awareness, Cleaning and Lining, Vehicle Safety, Bid Review Analysis, Accident Investigation, Competent Person, Explorer Training, Amtrak Training, NJ Transit Training, CSX Training, Work Zone/Heavy Equipment Training, Confined Space, CPR, Fall Protection/Scaffold Training, Ergonomics, Excavation Training, and PSE&G PMP08 Training.